IN THE RICH mosaic of the United Kingdom's towns, the spotlight turns to Wales as experts from The Telegraph unveil their verdict on the prettiest and, conversely, the ugliest. A meticulous examination of 1,250 towns offers a nuanced understanding of the aesthetic allure and urban challenges faced by these communities.
the prettiest…
Crickhowell, Powys: A Brecon Beacon Jewel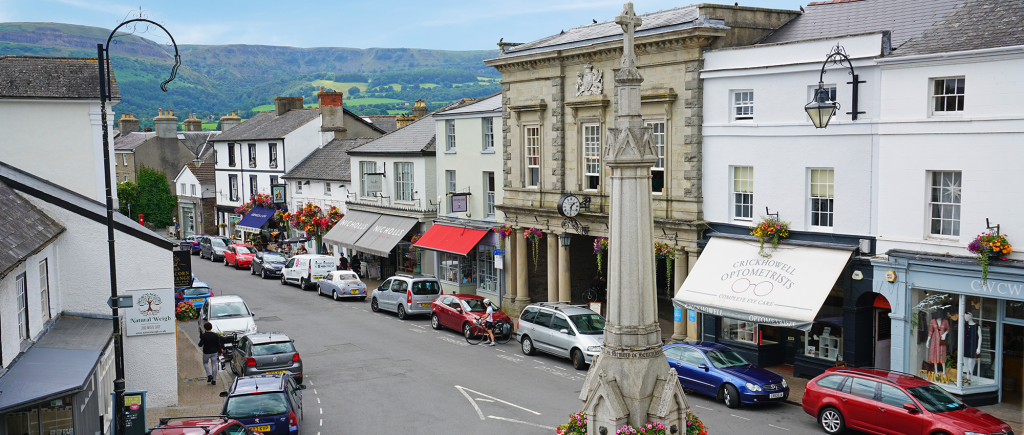 Tucked away in the embrace of the Bannau Brycheiniog National Park, Crickhowell proudly claims the sixth spot among the prettiest towns in the UK, with an impressive overall score of 42/50. The Telegraph's discerning evaluation encompasses shop fronts (8/10), historic architecture (8/10), low traffic/litter, viewpoints, and greenery.
Painting a vivid picture, the article describes Crickhowell as a "little bubble of nostalgia" boasting quaint Georgian aesthetics. Local businesses like the butcher, baker, and indie bookshop 'book-ish' contribute to the town's charm. The historic pub, 'The Bear,' and tearooms provide a comforting respite after a stroll through the rain-drenched heights. With the Black Mountains and Brecon Beacons as a majestic backdrop and a 17th-century stone bridge spanning the River Usk, Crickhowell captivates with its timeless allure.
St David's, Pembrokeshire: Elegance in Britain's Tiniest City

Nestled on the Pembrokeshire Coast, St David's secures the 12th spot among the prettiest towns in the UK, with a notable overall score of 44/50. Exquisite shop fronts (9/10) and historic architecture (8/10) contribute to the town's enduring charm.

Described as an "instant heart-stealer" in a fetching coastal spot, St David's, technically Britain's smallest city, draws pilgrims to its medieval marvel—the St David's Cathedral. Pastel-painted structures, charming pubs, and tearooms create an atmosphere that beckons one to the seaside. The Pembrokeshire Coast Path offers trails leading to surf-smashed coves, prehistoric standing stones, and the golden expanse of Whitesands Beach, enhancing the allure of this coastal gem.
and the ugliest…
Merthyr Tydfil: Navigating Urban Challengers

In stark contrast to the scenic accolades, Merthyr Tydfil finds itself ranked as the sixth ugliest town in the UK, scoring 15/50. The evaluation, based on shop fronts (2/10) and historic architecture (4/10), sheds light on the urban challenges faced by this town nestled in the northern head of the Taff Valley.
Described as a place many passers-by give a wide berth, Merthyr Tydfil grapples with urban sprawl, industrial and retail parks, traffic-laden roads, and elevated levels of crime and unemployment. Despite its reputation, the town finds a silver lining in its natural surroundings, with hills and ridges above offering a touch of greenery. Cyfarthfa Castle, a castellated mansion and art gallery, stands as a cultural beacon amid the challenges faced by Merthyr Tydfil.
The Verdict: A Comprehensive List
The Telegraph's assessment encompassed a myriad of towns across the UK. Here is the full list of the prettiest and ugliest towns:

The Prettiest Towns:
Rye, East Sussex
Holt, Norfolk
Woodbridge, Suffolk
Ledbury, Herefordshire
Ripon, North Yorkshire
Crickhowell, Powys
Fowey, Cornwall
Chagford, Devon
Ilkley, West Yorkshire
St Andrews, Fife
St David's, Pembrokeshire
Queensferry, West Lothian
Lewes, East Sussex
The Ugliest Towns in Britain:
Stanley, County Durham
Newton Abbot, Devon
Lowestoft, Suffolk
Cumbernauld, Dunbartonshire
Telford, Shropshire
Merthyr Tydfil, Wales
Slough, Berkshire