WALES'S alternative telecoms company – Ogi – lands in two of Monmouthshire's best known high streets this month [August 2023], in the broadband provider's first partnership with local retail chain Get Connected. 
The new deal sees the UK's largest independent mobile phone retailer, Get Connected, offer Ogi's ultrafast full fibre broadband and voice packages in their Abergavenny and Monmouth high street stores for the very first time.
Ogi propelled on the broadband scene in 2021, bringing a new full fibre network to the county, long before of any of the major providers.
Launching in Haverfordwest in 2021, around half of homes and businesses in Pembrokeshire now have access to the Wales-based network, and the company's award-winning community engagement fund 'Cefnogi' has given thousands of pounds back to local groups and supported hundreds more through its staff volunteering programme.

Now available across almost half of the county, its services – including a digital voice landline – make the broadband provider the largest challenger brand to Openreach in Wales, with a growing customer base and a sector-leading Trustpilot 'Excellent' satisfaction score of 4.3*.
Headquartered in Abergavenny and operating retail stores since 1997, Get Connected is one of Wales's largest independent retail businesses, with stores across Wales, the Midlands and the south west of England. Their flagship 'Walk Out Working' service provides customers with the skills to use their new connections with confidence.
Ogi's Chief Revenue Officer, Sally-Anne Skinner, commented: "We're delighted to be working with Get Connected to bring Ogi to the high street. Working with local companies who share our mission to connect people to their communities is at the heart of everything we do.
"Adding to our portfolio of routes to market, including door-to-door, telesales and online, this new partnership is yet another option for our customers, and a welcome boost to the independent high streets across south Wales."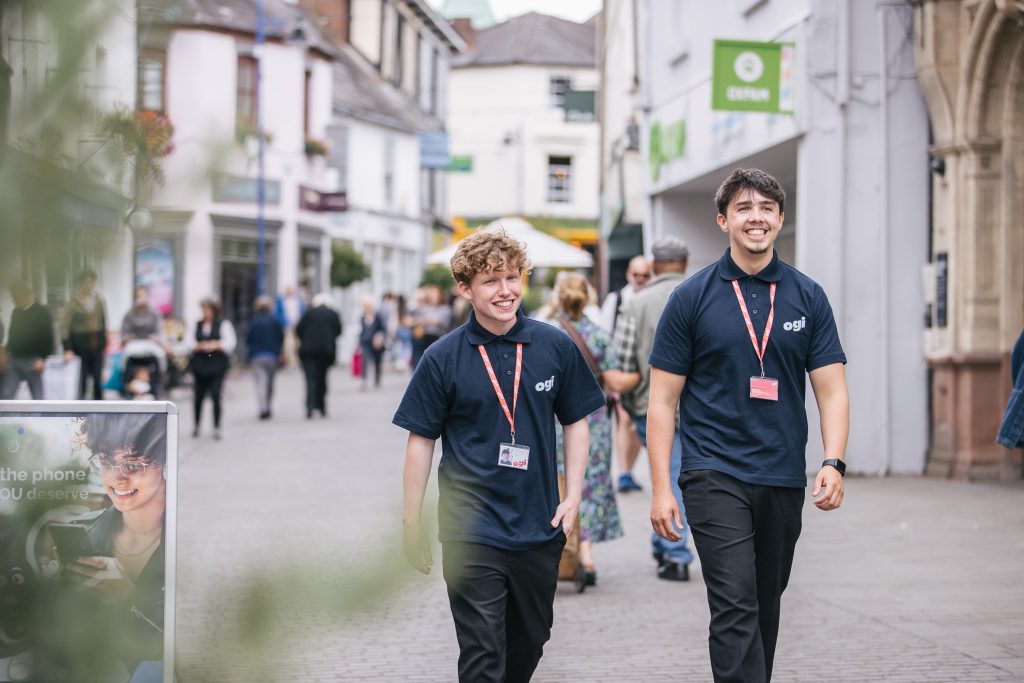 Get Connected Managing Director, Damian Cole, added: "We can't wait to bring Ogi to even more customers through this exciting new partnership.
"We pride ourselves on excellent customer service – offering a wide range of connectivity options from some of the UK's biggest brands – and adding Ogi to that range will add even more choice for our customers."
The new high street partnership will bring Ogi's expert knowledge and Gigabit-capable experience to the high street in Abergavenny, Chepstow, Haverfordwest and Monmouth for the very first time. Both companies anticipate rolling out further as Ogi's plans progress.